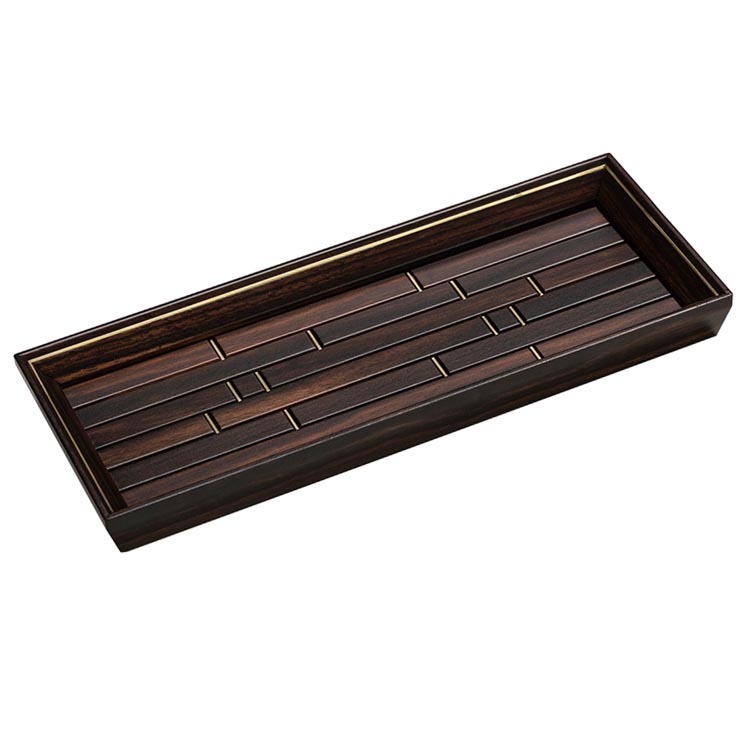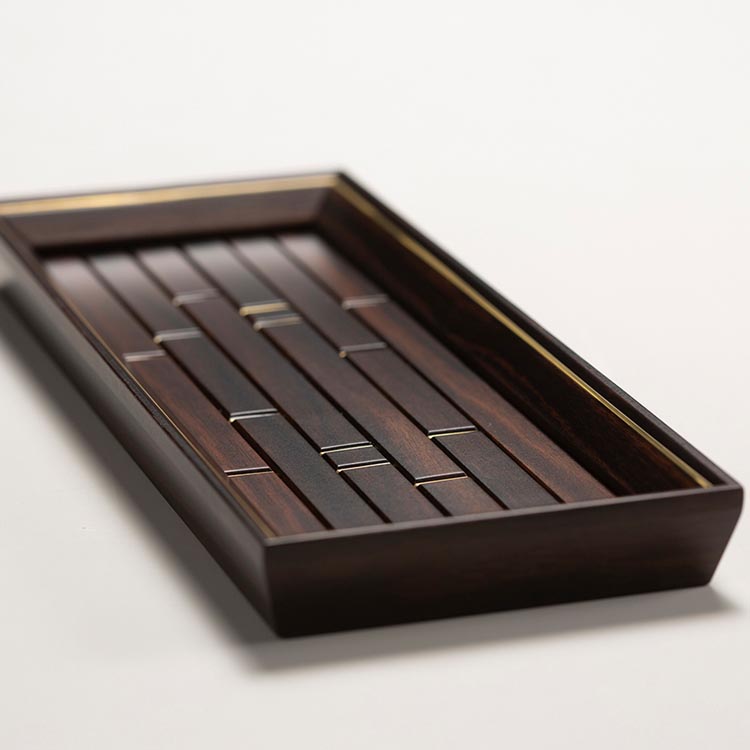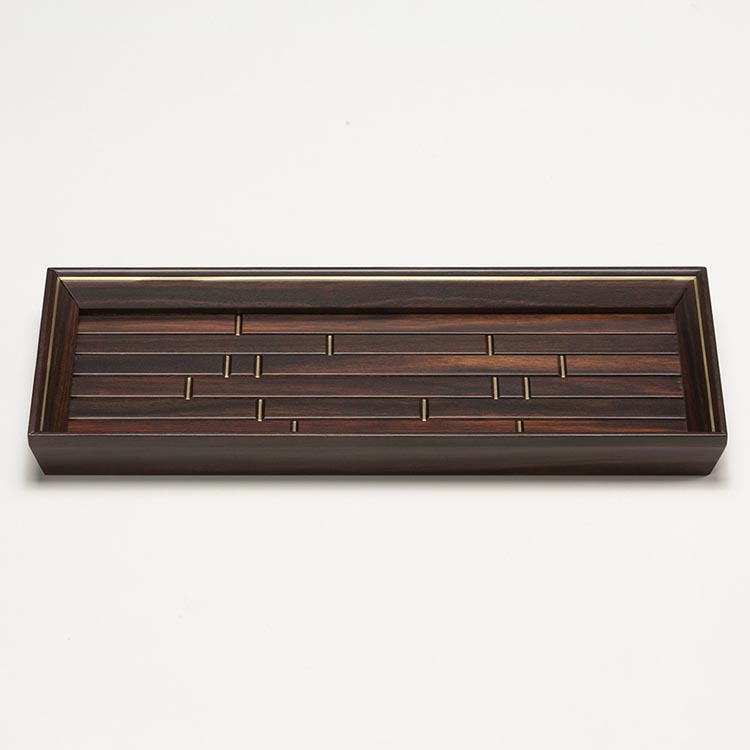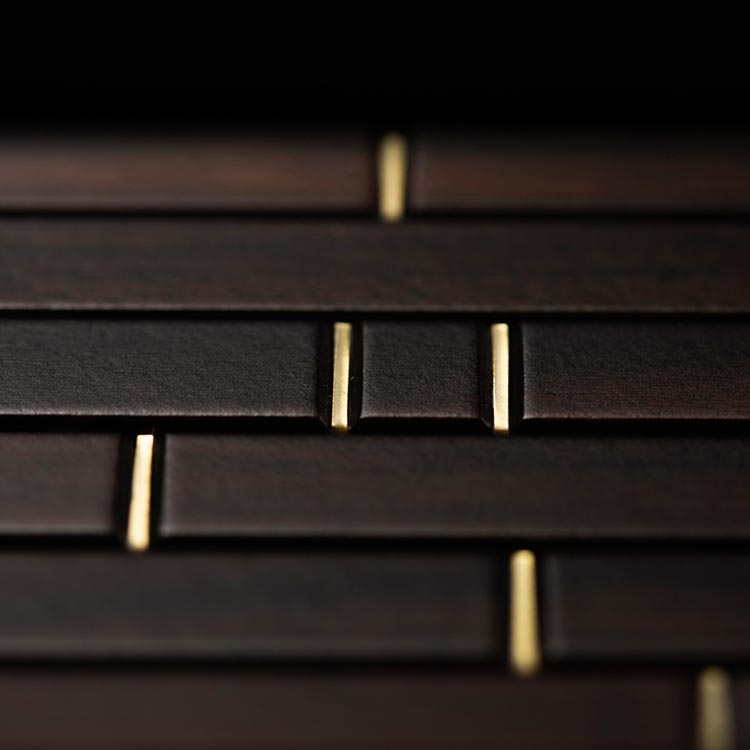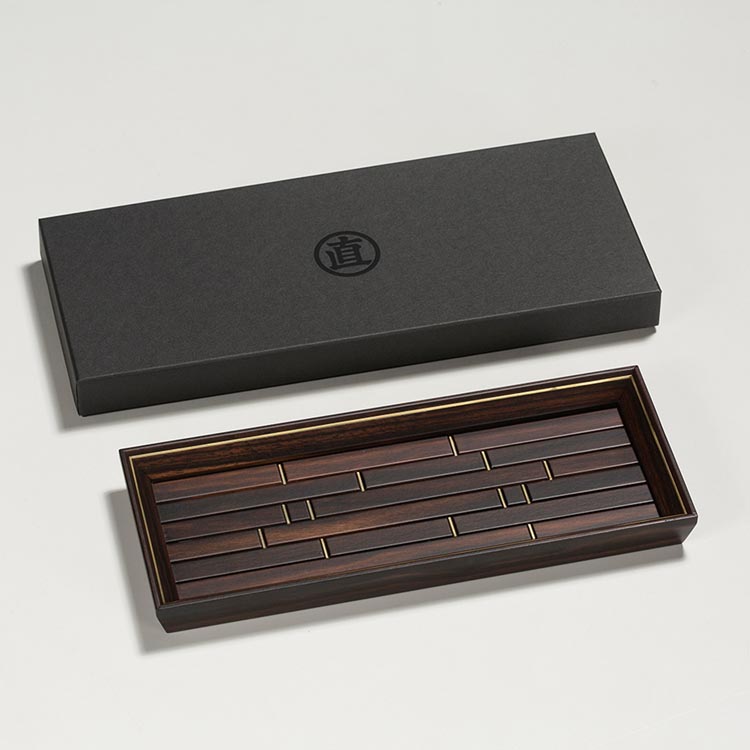 Product code: P TRAY
Delivery Lead Time:
About two weeks
Please see "
Shipping
" for further details.
Product details
Notes
Product details

Tray inspired by the bamboo forest which surrounds Marunao's factory. This tray stylishly docorates your desktop.

- Ticrin collection -
The bamboo forest, symbol of the Japanese climate. We have been ispired by the bamboo forest surrounding Marunao's factory and have used all our efforts to create the image of our products.
With this collection, we can feel the wind passing through a bamboo forest, which is both pleasant and mystical. We have captured the essence of a natural bamboo forest by using the different grains and tones of ebony and placing them together at random.

Les parures de bois d'ebene et de laiton symbolisent la foret de bambous. L'eclat de laiton sublime ce produit.

- Ticrin collection -
La foret de bambous est un des symboles du climat japonais. Celle qui entoure l'usine Marunao nous a inspire pour la creation de cette collection. Vous imaginerez le vent qui traverse cette foret de bambous recreant un univers agreable et mystique. Nous avons symbolise la foret naturelle de bambous en placant de facon aleatoire les differentes tonalites de veinures des lames de bois d'ebene.

Main material:Ebony

Size:W88×H216×D20
Notes

They cannot be used with microwave/dishwasher/dish dryer.
※Since they are made of natural wood, forms/grains/shades can differ from picture images.
※Our company carries out maintenance works as well. Please see "repair works" for further details.