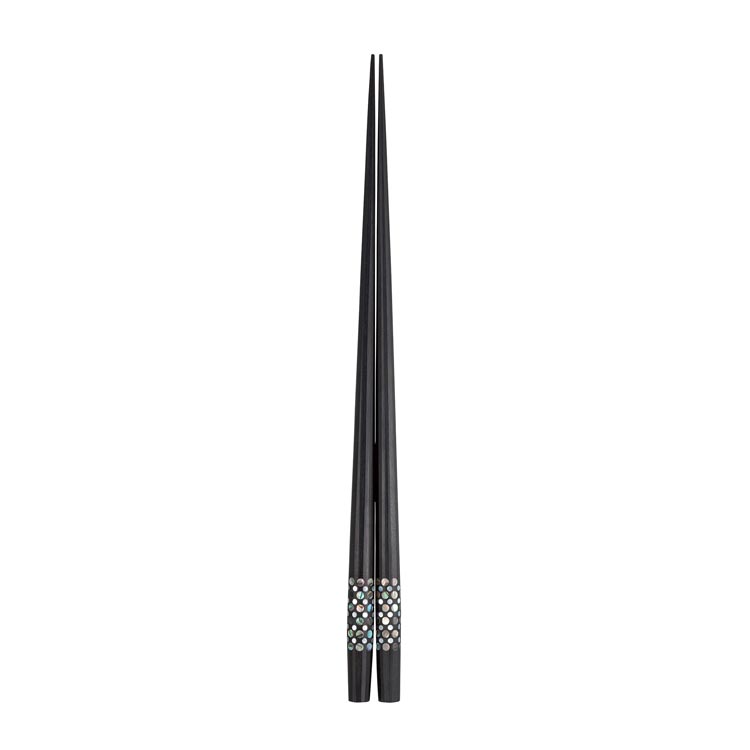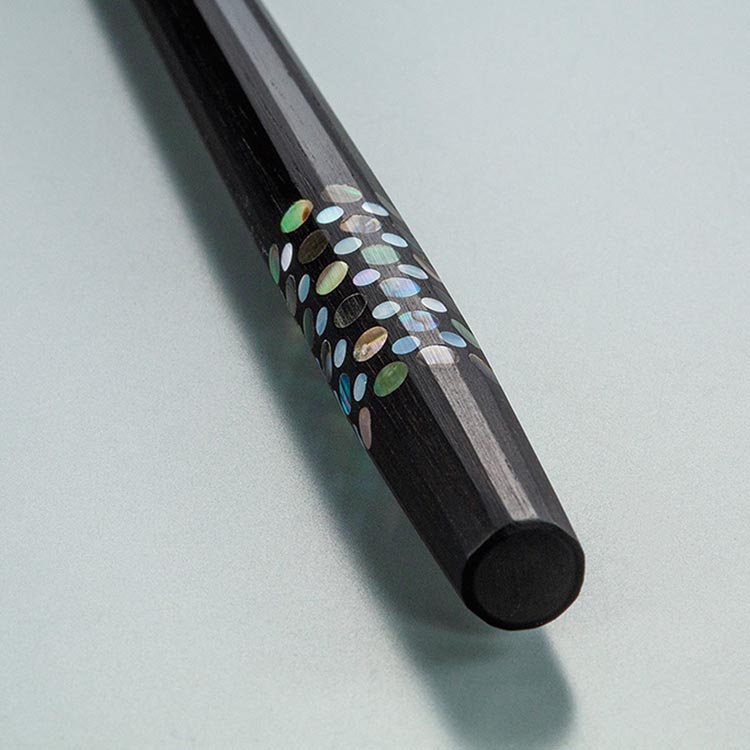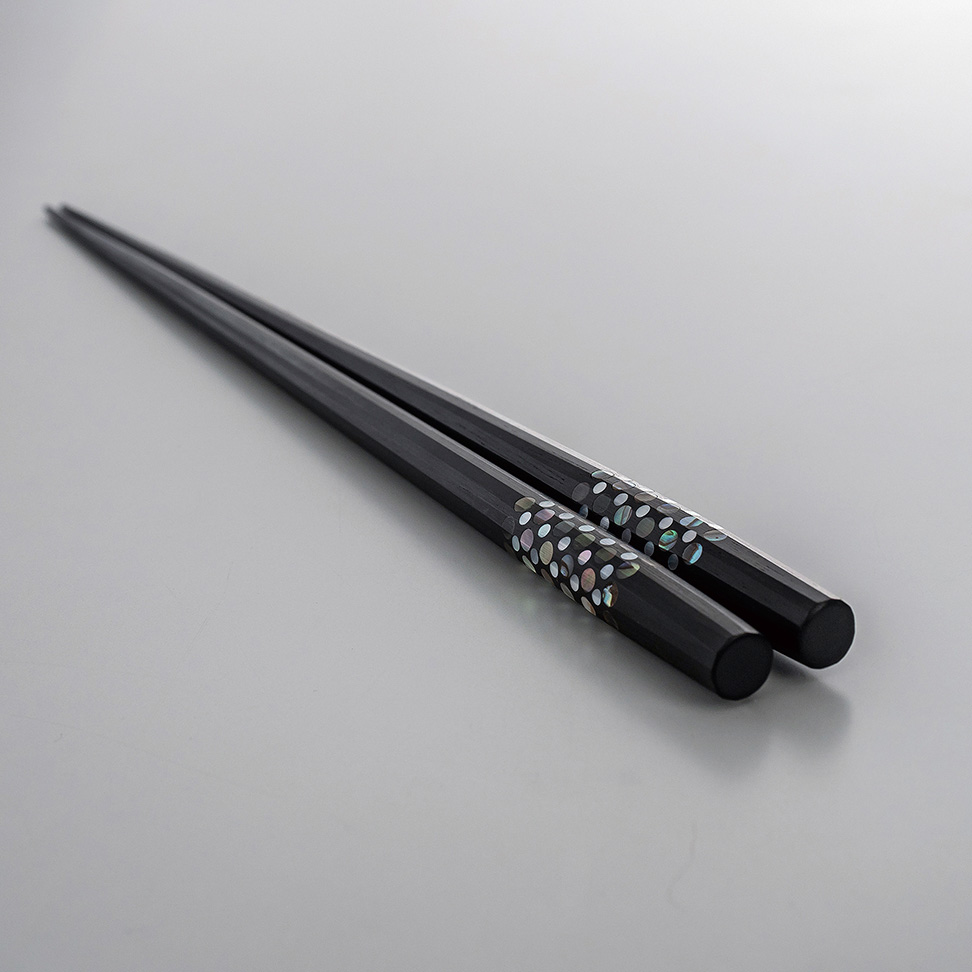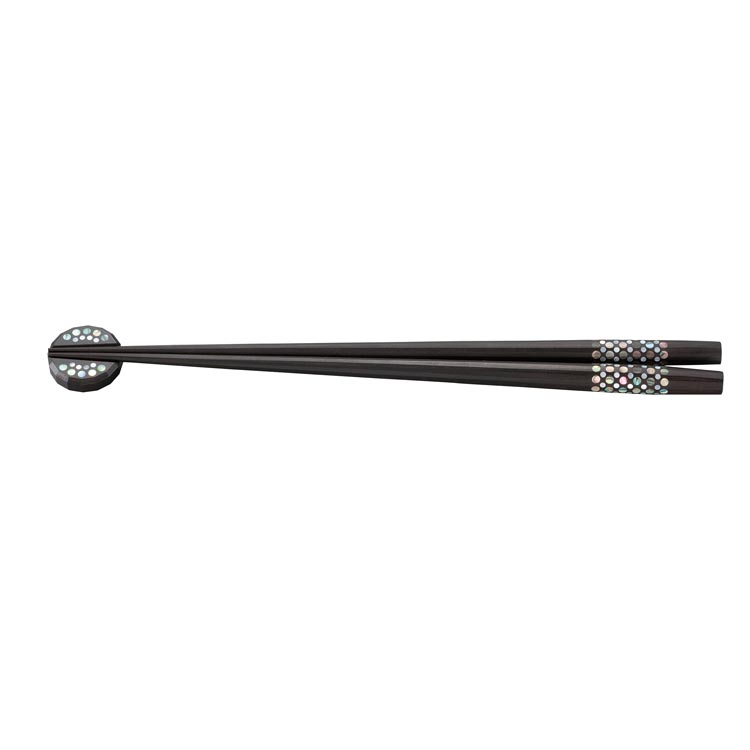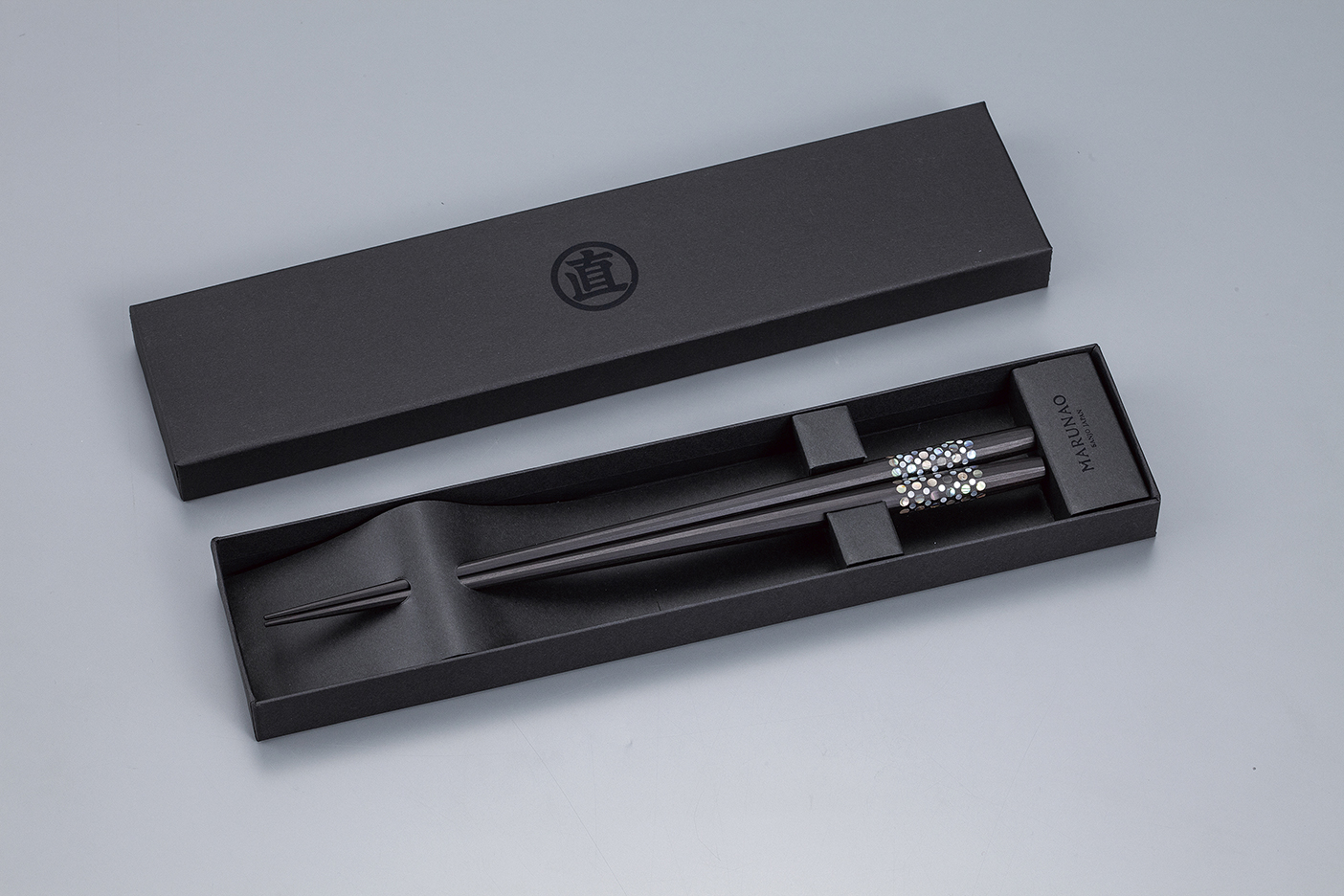 Product code: H8I250
Delivery Lead Time:
two week to three weeks
Please see "
Shipping
" for further details.
Product details
Notes
Product details

The chopsticks are made of ≪ Indian Ebony ≫ which is characterized by its black lacquer colour. A very high precision technique is used to form eight sided tips, with sixteen sides on the rest of the chopsticks. You will appreciate the beautiful ≪ Raden ≫ technique which uses black-lip pearl oyster, white pearl etc. in addition to the profound beauty of the Indian ebony.

Ces baguettes en ≪ Ebene d'Inde ≫ sont caracterisees par la couleur noire laquee. Une technique de tres haute precision est utilisee pour former les pointes a huit pans, a la suite des seize pans du corps des baguettes. Vous apprecierez la belle technique ≪ Raden ≫ qui utilise l'incrustation d'une multitude de fragments de coquilles d'huitres perlieres, de perles blanches etc… jaillissant de la beaute profonde de cette ebene luxueuse.

Main material:Ebony

Size:250mm long
Notes

They cannot be used with microwave/dishwasher/dish dryer.
※Since they are made of natural wood, forms/grains/shades can differ from picture images.
※Our company carries out maintenance works as well. Please see "repair works" for further details.