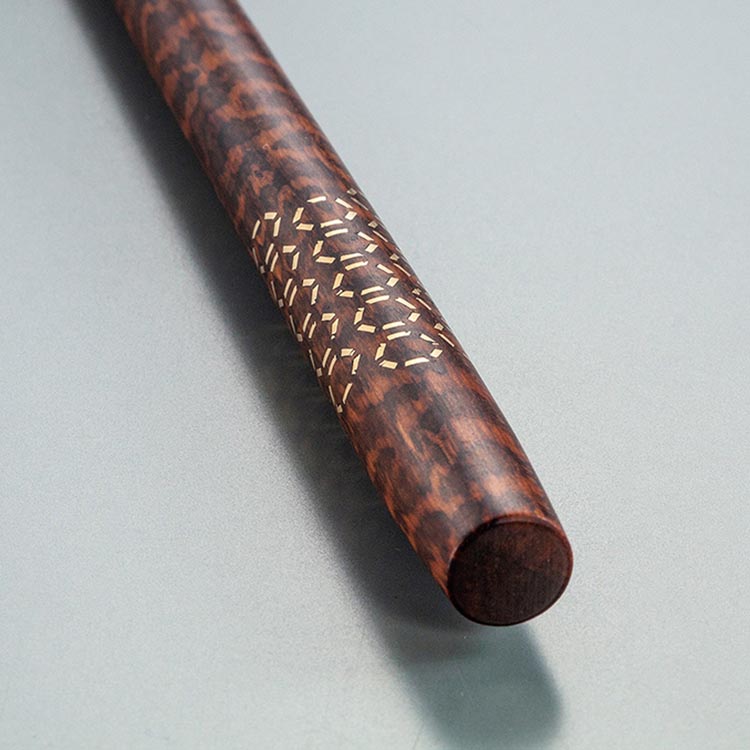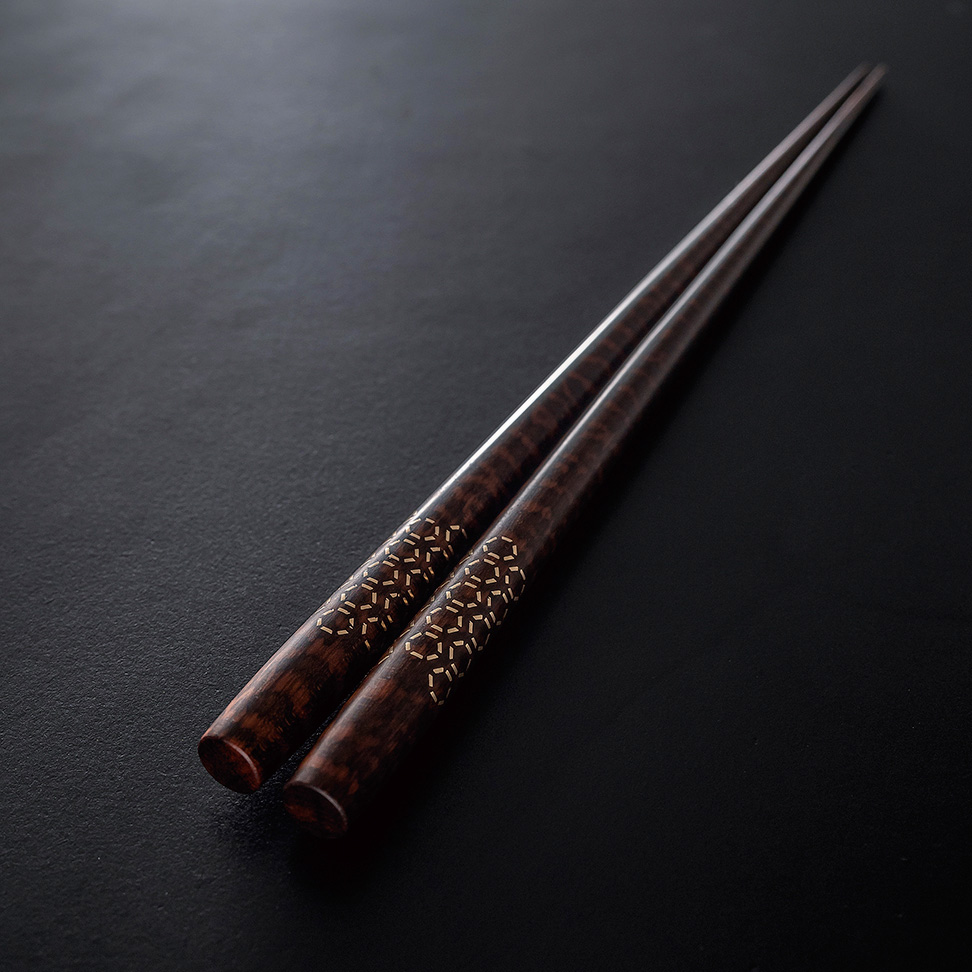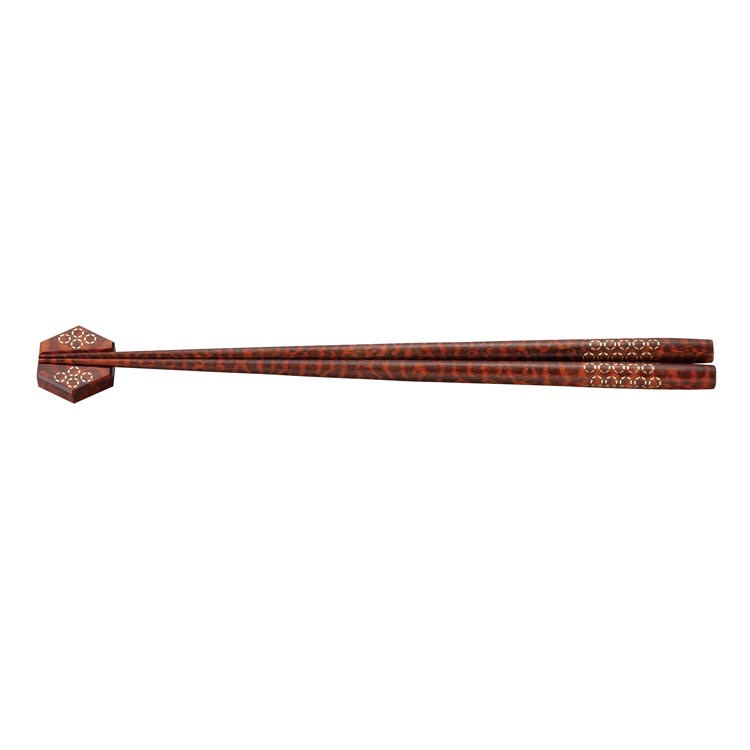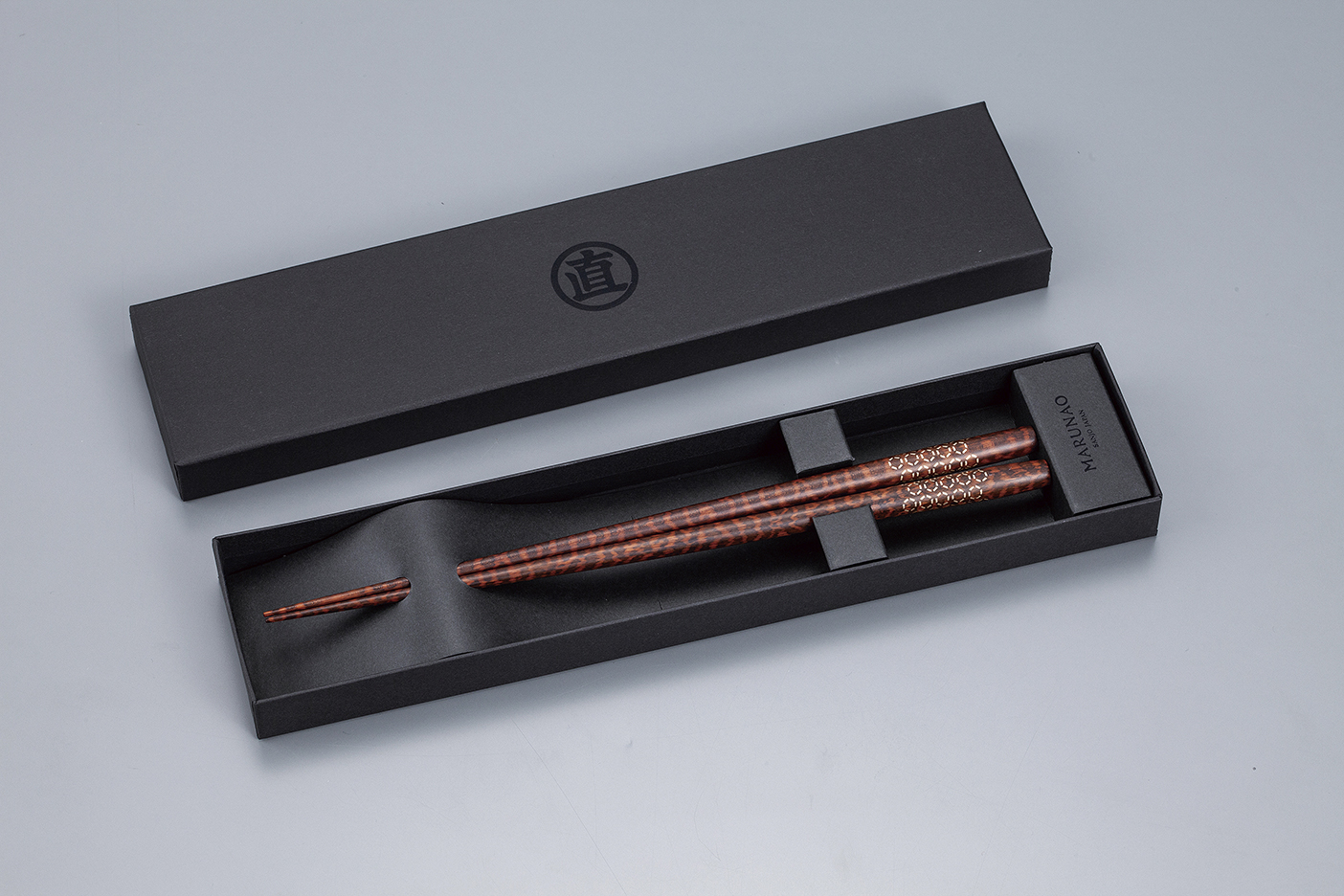 Product code: HSNM250
Delivery Lead Time:
two week to three weeks
Please see "
Shipping
" for further details.
Product details
Notes
Product details

The top grade rounded shaped chopsticks are a special creation for the 80th anniversary of Marunao. They have a very smooth touch in your mouth and are easy to grasp in your hand. The highest quality of snakewood is used. The 18 carat gold incrustations are plentifully used, which bring out the glamour of the snakewood.

ces baguettes de forme ronde et de qualite superieure sont crees specialement pour le 80eme anniversaire de Marunao. Elles procurent une douce sensation au toucher en bouche et sont agreables a tenir en main. Le bois de snake-wood, connu pour etre la plus haute qualite de bois, est utilise pour recevoir les incrustations en or 18 carats qui subliment la beaute de ces baguettes.



Main material:Snakewood

Size:250mm long
Notes

They cannot be used with microwave/dishwasher/dish dryer.
※Since they are made of natural wood, forms/grains/shades can differ from picture images.
※Our company carries out maintenance works as well. Please see "repair works" for further details.