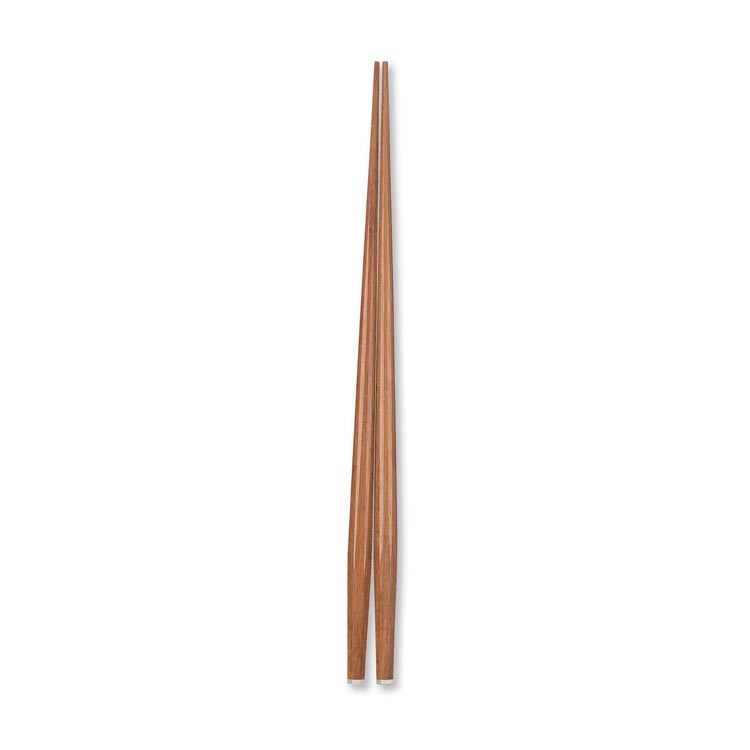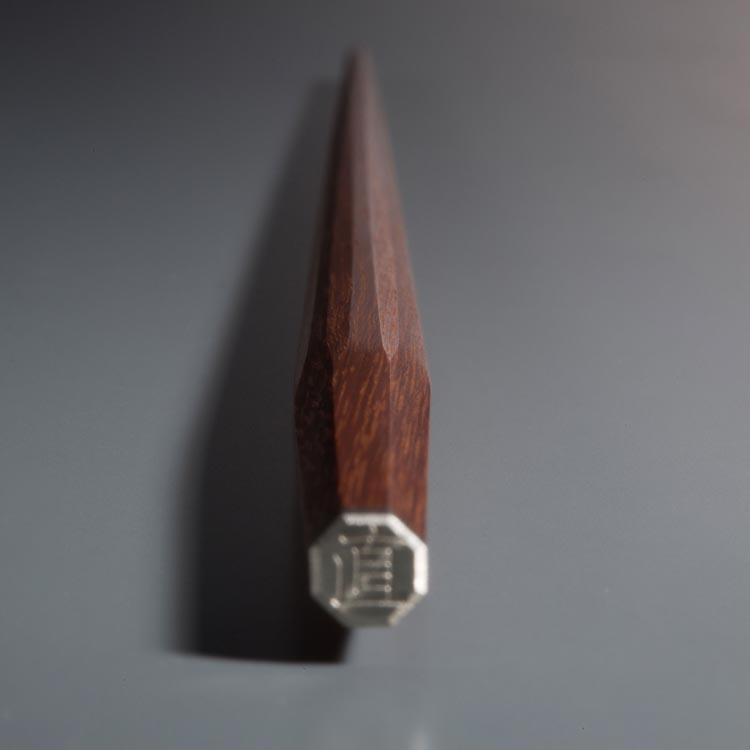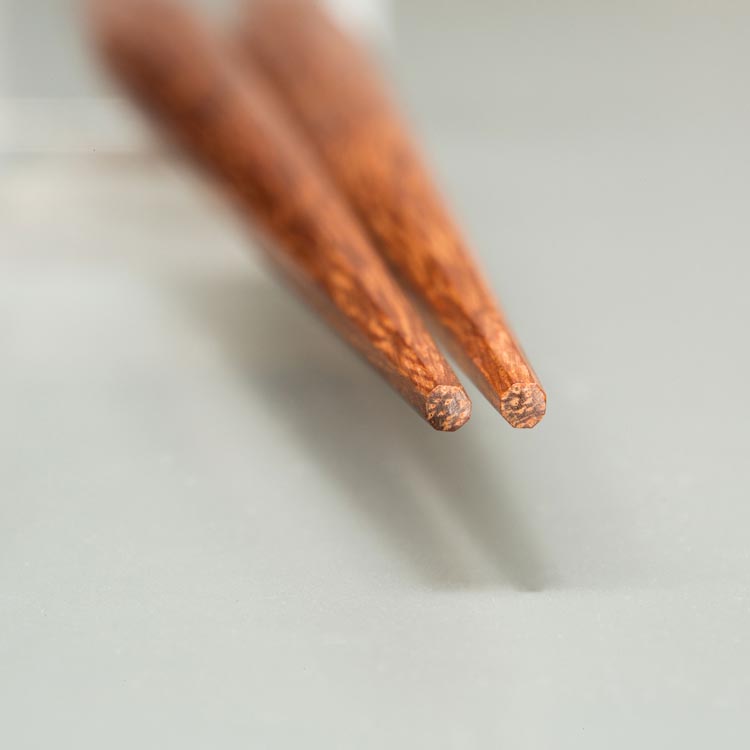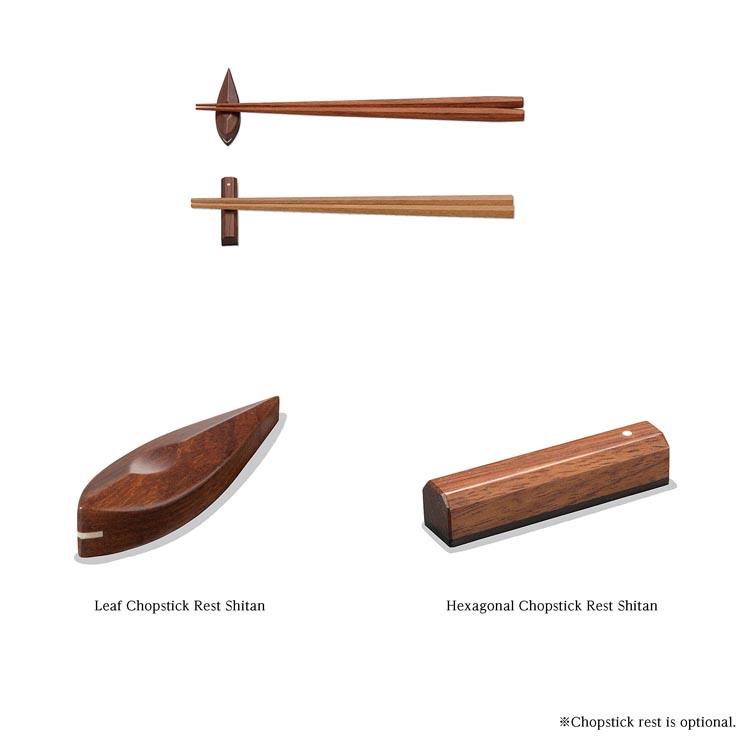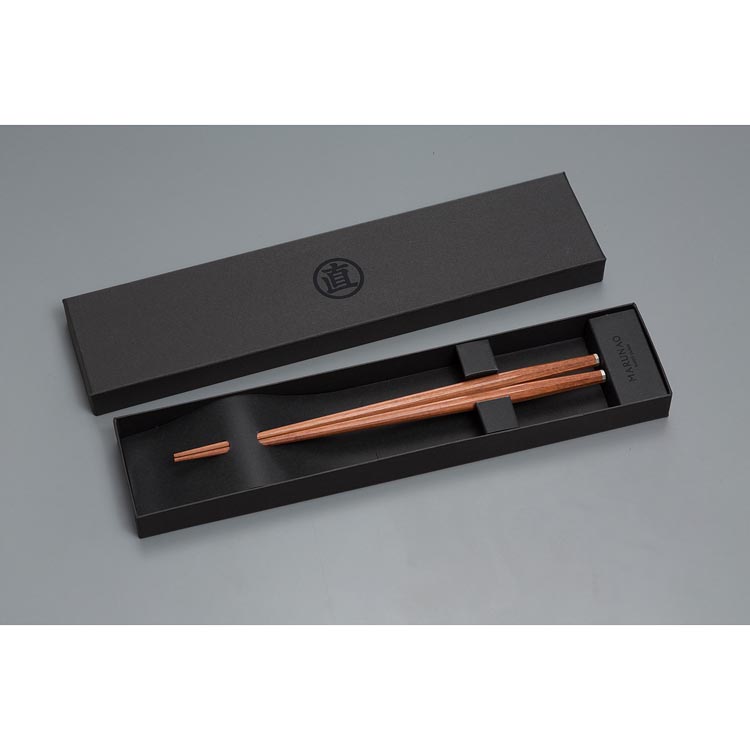 Product code: HJSMUSO
Delivery Lead Time:
two week to three weeks
Please see "
Shipping
" for further details.
Product details
Notes
Product details

These chopsticks have a slender from transforming from eight sides to sixteen sides. Each wood has it's own grain,which accounts for the originality of each chopstick. The metal part on the top of chopstick is stamped with Marunao's logo. They are our premium chopsticks with their beautiful rectilineal shape.

La beaute de la veinure du bois sublime le passage de huit pans a seize pans. Le logo est grave sur l'alliage de la partie superieure des baguettes. C'est l'un des modeles ≪ phare ≫ de la gamme des baguettes MARUNAO.

Main material:Granadillo

Size:235mm
Notes

They cannot be used with microwave/dishwasher/dish dryer.
※Since they are made of natural wood, forms/grains/shades can differ from picture images.
※Our company carries out maintenance works as well. Please see "repair works" for further details.